Session 1: Electrochemical impedance spectroscopy in biomedical measurements
In the last decades Impedance Spectroscopy (IS) has gained an increasing importance in the biomedical field thanks to its non-invasiveness and flexibility. It has been employed for characterization of cells, biological tissues, and for non-radiative tomography, but the possible applications for this technique involve also wearable sensors for health monitoring. Despite the wide scientific literature about this topic, the use of IS is still challenging, due to the difficulty in data interpretation and in the construction of reliable models to describe biological samples. Different expertise, coming both from medical and from engineering world, must be connected in order to reach a deep understanding of the investigated systems. Moreover, new ideas and possible applications can arise from scientific discussion and exchange of ideas among researchers in the field. Considering all these motivations, this special session aims at focusing on possible uses of IS in all fields of biomedical measurements, presenting both biomaterials characterization and emerging solutions for non-invasive diagnostics.
---

This Special Session includes, but is not limited to, the following topics:
Bioimpedance
IS-based biomedical sensors
Characterization of biological tissues
IS for cytometry
Electrical impedance tomography
IS for diagnostics
Portable instrumentation for IS in medical applications

Integrated Circuit Laboratory (ICLAB), EPFL, Switzerland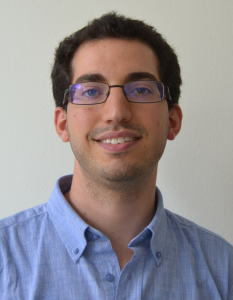 Department of Applied Science and Technology, Politecnico di Torino, Italy
SESSION 2: Wearable systems for monitoring physiological and physical parameters
Wearable systems are gaining broad interest and are becoming popular in the continuous real-time measurement of physiological parameters. Their application can range from monitoring physiological signs (e.g., respiratory and heart rate, blood oxygen saturation, arterial blood pressure, energy expenditure and body temperature) to human activities and joints motion. The knowledge of these parameters may be useful in a variety of applications, such as telemonitoring, rehabilitation, well-being assessment, sport sciences, workers' safety, and occupational settings. Comfortable wearables can be used to perform day-to-day screening of both patients and healthy subjects, allowing the early diagnosis of life-threatening pathologies or viral diseases. Basically, wearables are considered crucial in the transition to a new version of healthcare, the healthcare 4.0. Special attention should be paid to the metrological characterization and validation of wearable devices, to obtain high quality data; indeed, being wearables potential generators of big data, the measurement accuracy plays a pivotal role in the development of reliable Artificial Intelligence (AI) and Machine Learning (ML) models that can support decision-making processes. In this arena, it is mandatory to instrument the wearable system using sensors with unique features: small size to avoid encumbrance to the wearer, possibility to be embedded into textiles or other kinds of wearable, adequate metrological characteristics to be able to perform accurate measurements and to follow quick changes of some physiological phenomena, Internet-of-Things (IoT) related capabilities and low power consumption. This special session is devoted to discussing current and emerging applications of wearable sensors for physiological and physical monitoring.
---

This Special Session includes, but is not limited to, the following topics: 
New sensors, techniques and monitoring methods for wearable systems.
Non-invasive and unobtrusive monitoring of physiological and physical parameters
Applications of wearables in healthcare, occupational settings, sport activities.
Advanced signal processing (e.g., AI and ML methods) on data recorded by wearable sensors.
Wearable devices and big data analysis in the era of COVID-19.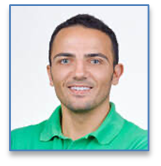 Università Campus Bio-Medico di Roma (Italy)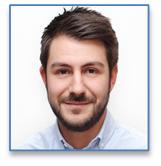 Università Campus Bio-Medico di Roma (Italy)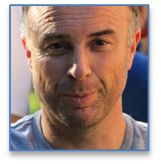 Università Politecnica delle Marche (Italy)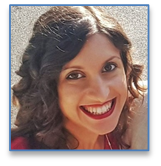 Università Politecnica delle Marche (Italy)
SESSION 3:

Smart Systems Based on Fiber-optic Technology for Medical and Biological Applications
The increase in life expectancy is directly related to improvements in the quality of life boosted by innovative healthcare  delivery systems, novel ways of diagnosing diseases and delivering treatments, new techniques for food industry and natural resources preservation. All these advancements are enabled by smart systems including wearables, biosensors, and novel measuring techniques based on single-and multi-sensor approaches for physiological, physical, biological, and environmental monitoring.
In this context, the applications of fiber optic sensors (FOSs) are reaching growing interest, showing several advantages over the competitors thanks to various properties: FOSs are compact, light, highly sensitive, chemically inert, dielectric, non-toxic, immune to electromagnetic interferences, and in some cases easily multiplexable. All these features make FOS very suitable for applications in medical and biological fields including physiological monitoring, rehabilitation, laboratory diagnostics, food industry, and environmental assessment.
The goal of this Special Session is to bring together researchers and practitioners working in this area for introducing and discussing the latest scientific results and developments of FOS-based smart systems for medical and biological  measurements and applications.
---
This Special Session includes, but is not limited to, the following topics: 
Fiber optic sensors and biosensors
Innovative designs of sensors based on fiber optic technology for medicinal and biological applications
Metrological characterization and feasibility assessment of smart systems based on fiber optic sensors
Wearables for medical measurements and applications
Contact-based sensing solutions based on fiber optics for medical and biological applications
Soft and flexible systems based on fiber optic sensors for application in medicine and biology
Environmental, marine and food safety monitoring using fiber optic sensors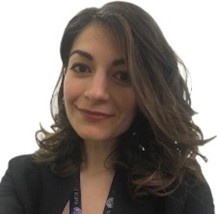 Departmental Faculty of Engineering, University Campus Bio-Medico of Rome, Italy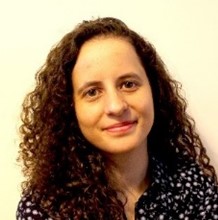 Physics Department, University of Aveiro, Portugal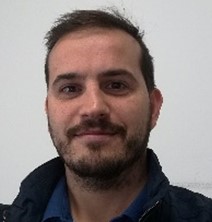 Physics Department, University of Aveiro, Portugal

Prof. Christophe Caucheteur, Ph.D
Department, Faculty of Engineering, University of Mons, Belgium
SESSION 4:

Innovative biosensors and sensor systems for the monitoring of degenerative diseases
Degenerative diseases are those pathologies characterized by a slow but inexorable progression, and evolve into partial or complete loss of function of the affected organ/tissue. In these pathologies, a crucial role is therefore played by a continuous monitoring of the main physiological parameter of interest together with the development of novel accurate biosensors and sensor systems.
The term "biosensor" generally describes a device that is composed of at least a biologically based component and a reporter, to detect specific biomolecules. Biosensors should be selective, sensitive, and biocompatible. On the other hand, a series of new technologies, as 3D printing, led to the development of novel sensors for the monitoring of biological parameters, and they are expected to be selective, sensitive, and biocompatible, as well as biosensors.
The aim of this Special Session is to focus on the most recent strategies and development of innovative biosensors and sensor systems for tissue/organ monitoring. Papers should address the development of novel bioreceptors, transducers or applications, and particular attention should be given to the metrological characterization.
---

This Special Session includes, but is not limited to, the following topics: 
Innovative biosensors
Sensors systems
Degenerative diseases
Telemonitoring and home healthcare
Electronic Interfaces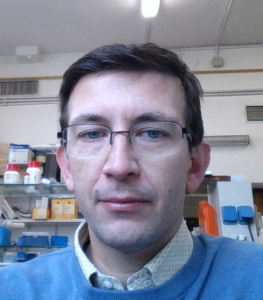 Dept. of Mechanical and Aerospace Engineering, Sapienza University of Rome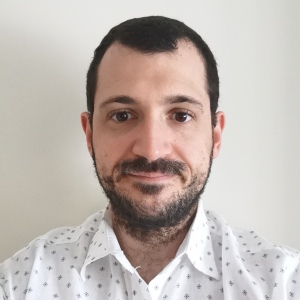 Dept. of Mechanical and Aerospace Engineering, Sapienza University of Rome

Dept. of Mechanical and Aerospace Engineering, Sapienza University of Rome
SESSION 5:

Advanced Signal Processing Techniques for Contactless and Remote Health Monitoring Systems
Nowadays, health monitoring systems make extensive use of digital  signal processing techniques. Signal processing techniques are in fact essential for artifact removal and denoising of biological signals such as electrocardiogram (ECG), electroencephalogram (EEG) and electromyogram (EMG), as well as for localization and tracking of human body  parts,   for   data   compression   and   data   fusion   of   continuous   and   long-term measurements coming from heterogeneous sensors, and for features extraction methods needed for characterizing vital signs and developing automatic diagnosis tools for stroke, Alzheimer's, Parkinson's and several other diseases. 
In all these contexts, digital signal processing techniques are key enablers for current generation of health monitoring systems and biomedical measurement instruments. However, the recent pandemic crisis has created a new need for contactless and remote health monitoring technologies and measurements techniques.
In this context,  contactless sensors, such as radar, lidar, laser scanning and video image recording systems, combined with advanced signal processing methods and theories emerged in the last decades (compressed sensing, machine learning and deep learning, augmented and virtual reality, to name just a few) have potential to significantly advance diagnostic tools and measurement instruments for remote health monitoring systems by boosting medical research, enabling new services for remote monitoring of vital signs and improving performance of non-invasive diagnostic techniques. The proposed Special Session aims to promote latest research advances on signal processing techniques for remote health monitoring and measurement systems. Moreover, original papers are invited to be submitted dealing with advanced signal processing techniques for contactless sensors.
---

This Special Session includes, but is not limited to, the following topics: 
Remote sensing of vital signs and biomedical parameters
Radar systems applied to biomedicine and healthcare
Metrological characterization of contactless sensors
Signal processing techniques applied to remote sensing
Multimedia processing for healthcare
Compression of biomedical signals
Deep learning and machine learning for remote health monitoring applications
Pattern recognition and classification applied to medical diagnosis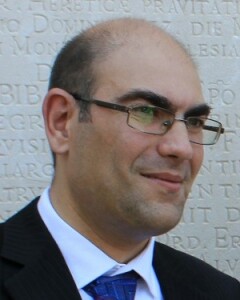 Prof. Giuseppe Campobello
Department of Engineering, University of Messina, Italy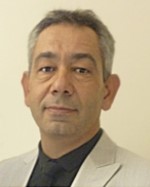 Department of Information Engineering, University of Pisa, Italy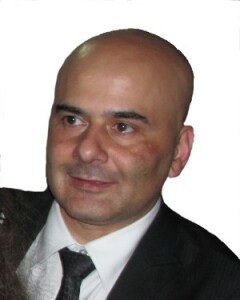 Department of Engineering, University of Messina, Italy
SESSION 6: Innovative sensors and technologies for preventing air-borne infection spreading: detection, monitoring, tracking and treatment
Covid-19 pandemic evidenced in an unprecedented way the impact of airborne pathogen spreading on health-related aspects and on a number of other social, economic, behavioral and cultural domains. A key role in reacting to the pandemic has been played by both low complexity (e.g. face masks) and advanced (e.g. rapid diagnostic test) technologies. The need for testing accurately their performances and for fostering the development of innovative systems able to early detect, geo-localize and track bugs and infections was clearly evidenced. Smart sensors are here required to provide reliable and robust data monitoring, self-standing capabilities, and ease of deployment.
At the same time, the demand for safe decontamination techniques (e.g. UV light, Ozone, etc.) has proved to be ubiquitous and crucial in health, work, educational and recreational facilities.
In order to improve worldwide resilience to possible new airborne diseases and currently existing high-morbidity pathogens (e.g. multidrug resistant microorganisms), research findings and technological advancements gathered in the fight against Covid-19 pandemic should be further exploited. 
This special session will host research and technological proposals reporting about innovative technologies for detection, monitoring and geolocation of airborne pathogens including systems for the screening, early detection alert and epidemiological control of multidrug-resistant pathogens in the healthcare settings, apparatus for environmental decontamination and air disinfection. Contributions fostering acceleration of technology transfer and innovation are encouraged.
Studies addressing limitations of current standards for testing personal protective equipment performance and efficacy of environmental decontamination technologies with proposal for improvements are also invited.
---

This Special Session includes, but is not limited to, the following topics: 
Devices and equipment to fight Covid-19

Sensors and technologies for the detection, monitoring and geolocation of airborne pathogens

Systems for environmental decontamination/air disinfection 

Early detection and alert of multidrug resistant pathogens

Gaps in standards testing for PPI performance and efficacy of environmental decontamination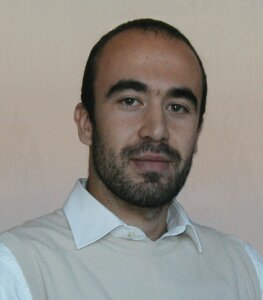 Dept. Industrial Engineering & BIOtech center on Biomedical Tecnologies, University of Trento, Trento, Italy. Healthcare Research and Innovation Program, Bruno Kessler Foundation, Trento, Italy FOUNDATION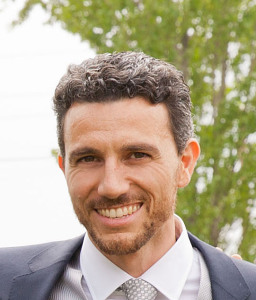 Dipartimento di Ingegneria Enzo Ferrari, Università di Modena e Reggio Emilia, Modena, Italy and Science & Technology Park for Medicine, Mirandola, Modena, Italy
SESSION 7: Sensors and sensor network for healthy aging population at home
Measurement of health of older users in living environments is a paramount need that has to be addressed in this era of pandemic. Older users have to avoid unnecessary travels to the hospital, reduce the time spent in risk situations and, for this reason, measurement of health status at home is fundamental to guarantee their safe and increase their quality of life. In addition, the continuous monitoring of user's paramaters, e.g. motion, sleep patterns, heart rate, etc., in the living environment can provide information that could be used to decision makers to indicate precise therapies and advices for the users also including coaching strategies. Specific data processing techniques could be used to derive complex information from the set of parameters extracted from the user and the environment. In this special session, we encourage contributions that explore the application of new sensors and sensor network for monitoring older users' health and behaviour in the living environment also considering complex data processing, e.g. Artificial Intelligence. 
---

This Special Session includes, but is not limited to, the following topics: 
Sensors to monitor health and behavior parameters

Technologies for aging population

Artificial intelligence algorithms

Monitoring in living environment

Application to improve quality of life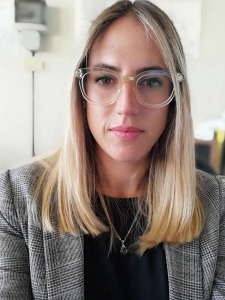 Department of Industrial Engineering and Mathematical Sciences, Università Politecnica delle Marche (Italy)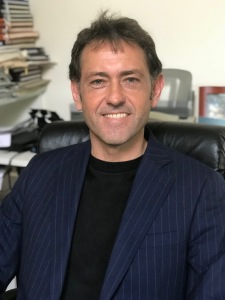 Department of Industrial Engineering and Mathematical Sciences, Università Politecnica delle Marche (Italy)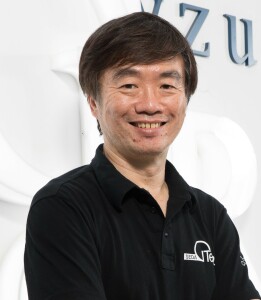 Gerontechnology Research Center, Yuan Ze University (Taiwan)
SESSION 8: Advanced Micro Devices and Systems for Next Generation of Miniaturized Neuro-Transducers
The "Neuro Transducers (NTs)" represent a new class of advanced systems in the field of innovative technologies for human health. They are miniaturized systems able to cover a plethora of neuro-applications including neurological signals transduction and monitoring, and also mimic and repair of neurological functions. 
Some examples of NTs include (a) implantable devices used to monitor and modulate the peripheral nerve (PN) activity (Peripheral Nerve Interfaces (PNIs)), the Central Nervous System (CNS), or bioelectrical/biomechanical activity of internal organs (b) neuro-Robotic systems targeting artificial sense (i.e tactile for human touch); (c) Wearable devices able to collect vital signals (i.e. cardiac pulse or PPG (Photoplethysmography) signal) that can be correlated to neurological activity/status as psycho-physical conditions trough appropriate mathematical models. 
Special attention should be paid to the design and integration of these systems with appropriate low power electronic interface to obtain reliable and high quality signal and data. The accuracy of measurements plays a pivotal role for the development of NTs. In addition, since extensive and multiple data must be managed and correlated, Artificial Intelligence (AI) and Machine Learning (ML) models are also important to be integrated for supporting decision-making processes. In this scenario, it is mandatory to instrument the NTs using materials that are biocompatible and components featured by small size with the possibility to be embedded into cuff or band or other kinds of packaging adequate for accurate metrological measurements and able to real time follow quick changes of signals. All these features make NTs promising candidates to become a new class of products in the next generation of Medical Devices. This special session is devoted to discussing current and emerging applications for Miniaturized Neuro-Transducers.
---

This Special Session includes, but is not limited to, the following topics: 
Neuro Transducers
Peripheral Nerve Interfaces
Implantable devices
Artificial sense
Wearable devices
Biocompatible materials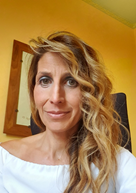 University of Messina, University of Bologna, LABSENS Beyond Nano CNR URT, Italy.

STMicroelectronics, Italy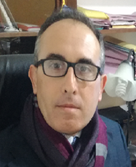 STMicroelectronics, Italy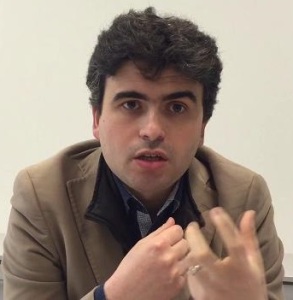 Scuola Superiore Sant'Anna, Italy
SESSION 9: Smart Health in Smart Environments
This Special Issue is dedicated to smart health solutions in relation with smart environments considering the real environments such as smart home but also a combination between real and virtual environments based on deployment of mixed and virtual reality technologies. Special attention will be granted to interaction between healthcare technologies associated with chronical disease and mental health assessment, physical rehabilitation monitoring as so as the relation between environment conditions and human health status and human wellbeing. The special session is aimed to be an interdisciplinary one that bring contributions from different level of intervention using a various type of available technologies. Innovative way of interaction between people and the environment for mutual benefit is focused, too. 
The special session aim to promote the interdisciplinary research works that combine smart sensing, IoT and artificial intelligence for a high quality healthcare services in a smart home and smart city context taking into account also aspects about city mobility, air quality in the city, noise level in the city. Special attention will be granted to innovative methods of data science employed to extract patterns of interactions between different processes but also related accurate extraction of the information associated with human action and environment in the city.
---

This Special Session includes, but is not limited to, the following topics: 
Wearable biomedical sensors
Unobtrusive and remote sensing for healthcare
Smart Sensors for Environment Medicine
Mobile Health and Smart City Interactions
AR and VR technology for smart physical rehabilitation
Machine learning and applications for Smart Health
IoT and Big Data Analytics for Smart Health and Smart City

Prof. Octavian Postolache
Iscte- Instituto Universitario de Lisboa and Instituto de Telecomunicacoes, Lisbon, Portugal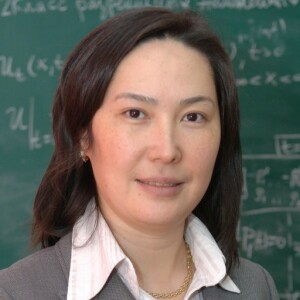 Department of Artificial intelligence and Big Data alFarabi Kazakh National University, Almaty, Kazakhstan
SESSION 10: Advances in imaging-based diagnostic techniques
This Special Session intends to encourage submission of original research papers concerning instrumentation, sensing systems and measurement techniques based on imaging to diagnose disorders and pathologies. Nowadays, several imaging-based diagnostic techniques are extensively used to diagnose a wide variety of diseases. For example, active thermography and microwave reflectometry can be used to diagnose cancer of skin or breast. Magnetic Resonance Imaging, tomography, x-ray are further diagnostic techniques based on electromagnetic fields which are used to study and inspect human body. Nevertheless, several perspectives and open research problems have to be still investigated, as a consequence advances and new approaches are an interesting frontier in healthcare. This Special Session aims to collect manuscripts that will give significant contributions in the field of imaging-based techniques addressed to reliable diagnosis, health status screening, emotional states and disorders assessment, or treatment of pathologies and diseases. Further topics concern the definition of procedures and methods for signal treatment standards, maintenance and calibration, reliability and failure assessment of instrumentation used in this field.
---

This Special Session includes, but is not limited to, the following topics: 
Medical imaging and Standards for signal treatment
Image processing
Thermography
Magnetocardiography, Magnetoencephalography, mammography
Microwave reflectometry
MRI, FMRI, TDI
Tomography, PET
Ultrasounds, Echography, X-rays, Fluoroscopy
Measurement procedures
Calibration, reliability, maintenance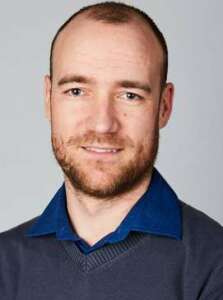 Depts. DWIS and GEWE, Vrije Universiteit Brussel, Belgium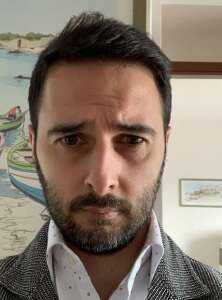 Dept. DIIES, University Mediterranea of Reggio Calabria, Italy
SESSION 11: Measurements and instrumentations for monitoring human locomotion in healthy and pathological conditions
The way of measuring, capturing, and analyzing human walking has deeply changed during the last years. This is mainly due to the availability of new methodologies and technologies. Although the classic systems are still used in the laboratory environment, innovative and smart technologies like inertial measurement units (I.M.U.), wearables, ambient sensors, and cameras or depth sensors, are increasingly adopted for the quantitative characterization of human walking. Thus, the synergy of acknowledged instrumentation and novel smart devices is opening a new paradigm for a more suitable and flexible approach to the gait analysis. Nevertheless, this is necessarily going to introduce novel and previously unknown challenges in real-time monitoring, recognition, processing, characterization, and interpretation of motion data and metrics. The Special Session aims to exhaustively cover the open research issues related to the enhancement of acknowledged approaches and the development of novel technologies and techniques in the domain of Gait Analysis (kinematics, dynamics, and electromyography), in all the different fields of application (clinics, physiology, sports, ergonomics…), also encompassing different kinds of human-device interaction (such as prostheses or exoskeletons). Computational intelligence methods such as artificial neural networks have recently emerged as promising tools for the development and application of intelligent systems in human motion analysis. Thus, also contributions in this field are welcome
---

This Special Session includes, but is not limited to, the following topics: 
Kinematics and dynamics in gait analysis
Electromyography (EMG) in gait analysis
Sensors for gait analysis
Wearables and inertial measurement units (IMU) in gait analysis
Artificial neural networks for gait analysis
Gait analysis for neuromotor rehabilitation
Walking with prostheses, exoskeletons, and external supporting devices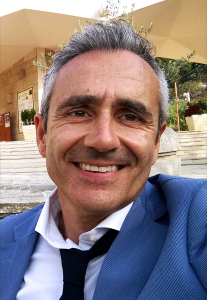 Department of Information Engineering, Università Politecnica delle Marche, Italy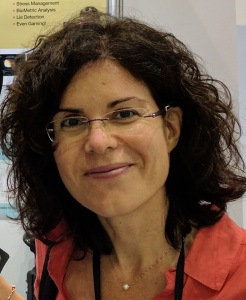 Department of Electronics and Telecommunications, Politecnico di Torino, Italy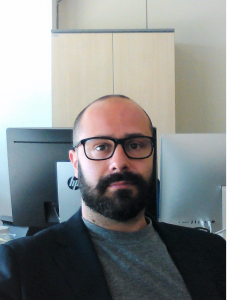 Department of Engineering, Università degli Studi Roma Tre, Italy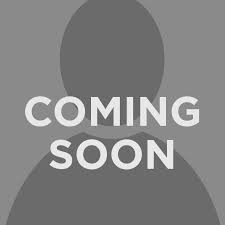 Department of Information Engineering, Università Politecnica delle Marche, Italy
SESSION 12: Microwave, Millimeters, and Terahertz sensors for biomedical metrology
Electromagnetic fields oscillating at microwave, millimeter wave, and THz frequencies interact with matter causing  phenomena such as reorientation of molecular dipoles and motions of ions and electrons which can be used for fingerprinting of materials and molecules. This Special Session is dedicated to sensors using microwave, millimeters, and THz frequencies for biomedical measurements and applications, with particular attention paid to emerging materials, nanostructures and novel device concepts. The topics of interest include, but are not limited to, microwave sensor design, applications of microwave sensing, nanomaterials- and metamaterials-based sensors, near-field sensing, plasmonicsensing, nanoantennas-based medical sensor, remote sensing, short-range radar, microwave quantum radar for biomedical application, imaging, IoT applications, and miniaturized sensor design.
---

This Special Session includes, but is not limited to, the following topics: 
Microwave and mm-wave Sensors
Resonant and broadband sensors
Lab on chip systems
Nanomaterials and nanodevices
Metamaterials
Plasmonic sensors
Near-field sensors
Radar, doppler, and micro-doppler signatures
Quantum sensors and radar-based health sensing
IoT sensors
Wearable and implantable devices.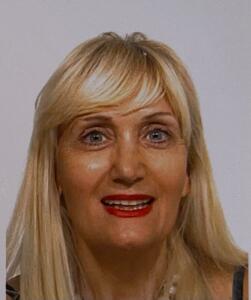 Department of Engineering, University of Palermo and Antenna and Microwave Lab, EIS, San Diego State University, USA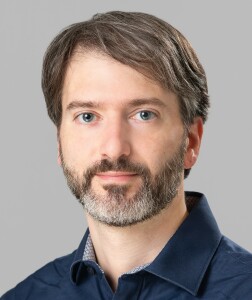 London Centre for Nanotechnology and Department of Electronics and Electrical Engineering, University College London, UK
SESSION 13: Sensors, Electronic Interfaces and Biosignal Processing for Healthcare Applications
The rapid advancements in integrated circuit technology and sensing techniques have made the widespread use of sensor instruments possible in different fields of modern biomedical engineering, as application in health science, clinical and experimental medicine, pharmacology and proteomics, including (but are not limited to) system control, measurement and monitoring devices, and micro and nanotechnology. Sensor technology and electronic interfaces incorporating bio-signal processing has been receiving growing interest from scientists and engineers in recent years as new and promising developments have been made. The high degree of miniaturization of many classic measurement techniques has led to the realization of complex analytical systems including integrated sensors as in lab-on-a-chip. This new class of sensors extensively contributes to a broad range of activities with widespread applications including biology and medicine. Recent advances in artificial intelligence provide opportunities to reveal hidden information in biosignals that is not apparent using conventional methods of analysis. Machine learning techniques applied on detected Bio-Signals have contributed to great developments of additional diagnostic tool to support clinical diagnosis in the public healthcare. The purpose of this special session is to provide opportunities to address ongoing research activities in the design of transducers, the associated electronic interfaces required and the most recent advancements on signal processing, enhancing the multidisciplinary debate data acquisition, and processing (e.g. pattern recognition and artificial intelligence techniques). All the papers reporting about research related to the above-mentioned topics are welcome. 
---

Paper submissions on all areas of Sensors, Electronic Interfaces and Circuits Techniques for Biomedical Devices are welcome. Topics of interest include but are not limited to:

Design of transducers for biomedical applications

Biosensor devices

Bio-electronic interfaces

Bio-inspired systems

Electronic interfaces for signal processing

Biomedical signal reconstruction and quantitative image analysis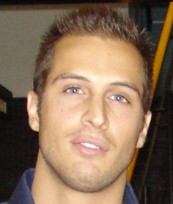 Dr. Salvatore A. Pullano, Ph.D.
University Magna Græcia of Catanzaro, Department of Health Sciences, Catanzaro, Italy
Dr. Maria Giovanna Bianco, Ph.D.
University Magna Græcia of Catanzaro, Department of Health Sciences, Catanzaro, Italy
SESSION 14: AI-powered medical image analysis: radiomics for personalized patients' management
Advances in Artificial Intelligence (AI) applications, combined with those in medical imaging, have led to the gradual conversion of digital medical images into high-dimensional data appropriate for data mining and data science techniques that may improve patients' management. This methodology has been baptized the term Radiomics, and it has been shown to support AI-powered medical image analysis in focusing on more relevant outcomes, including prediction of disease requiring treatment, or conditions likely to affect long-term survival, since these clinically meaningful events strongly affect patients' quality of life.
This Special Session is designed to cover all aspects related to the development of AI-based imaging biomarkers and techniques, for personalizing patients' management. This includes, but is not limited to, the predicting overall survival, progression free survival, tumor histology, response to therapy, automatic segmentation of target structures, oncologic and non-oncologic classification tasks. Moreover, this Special Session will also address challenges that quantitative imaging techniques face and need to be addressed before the translation to clinical use: explainability of models, reproducibility of the quantitative imaging features, and their sensitivity to variations in image acquisition and reconstruction parameters.
---

This Special Session includes, but is not limited to, the following topics:
Radiomics for precision medicine and personalized patients' management
Development of AI-based imaging biomarkers and techniques
Radiomics features for predicting clinical outcomes
Radiogenomics studies
Development of clinical decision support systems (cDSS)
Stability and reproducibility of imaging biomarkers and features
Explainability and interpretability of the AI algorithms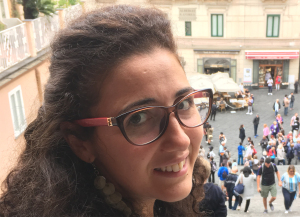 Dept of Electronics and Telecommunications, Politecnico di Torino, Torino, Italy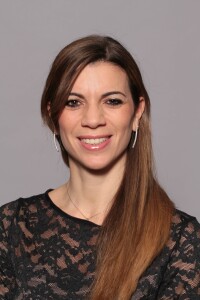 Dept of Surgical Sciences, University of Turin, Torino, Italy

Clinical Computational Imaging Group, Champalimaud Foundation – Centre for the Unknown, Lisbon, Portugal
SESSION 15: Measurements in dentistry
Measurements in dentistry deal with a broad range of disciplines, including materials science, biology, physiology and clinical science.
As matter of facts in the oral cavity the most critical structures are the teeth, with a central role in speaking, biting, chewing, tasting and swallowing. Teeth consist of three types of tissues: enamel, dentin and cementum with bone and gingival tissue serving as supporting structures. They can be characterized with electrochemical, spectroscopic, mechanical measurements in order to evaluate, from a quantitative point of view, caries, tooth wear, trauma and mechanical defects that may lead to severe facial conditions.
Moreover, in the last decade, the advances in digital dentistry due to the rapid development of computer-aided design/computer-aided manufacturing (CAD/CAM) systems, rapidly automated prototypes, 3D dental biomaterials printing created a new paradigm for the dental field. In orthodontics and prosthodontics fields, it is often necessary to measure the crown dimensions of patient's teeth for further diagnosis and treatment, consequently it is mandatory to assess the reliability and validity of dental measurements for example by comparing three-dimensional (3D) measurement of digital model derived from 3D handheld scanner with electronic digital caliper measurement of plaster model.
Eventually, in vitro studies are interesting screening tools; they are easily performed, cheaper and faster than clinical studies, but they encounter numerous difficulties in reproducing the complexity of the oral environment, with a need of standardization regarding in vitro test conditions.
---

Motivated by all the above, this special session aims to measurement methodologies in this multidisciplinary research field, and includes, but is not limited to, the following topics:
Innovative-Digital Dentistry, reliability and validity of measurements
Chemical measurement and quality control of dental materials
Wear and mechanical measurements on dental materials
Microbiological tests, reliability and validity
Electrochemical measurements in dentistry
Spectroscopic measurements in dentistry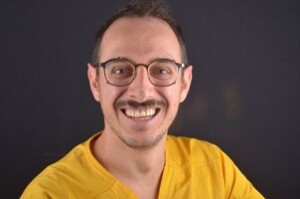 Dental School, University of Torino

Politecnico di Torino, Department of Applied Science and Technology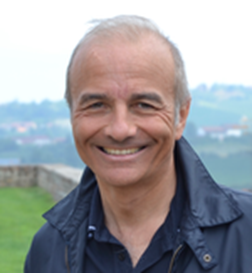 Dental School, University of Torino
SESSION 16: Measurements and challenges in assessment and treatment of renal and metabolic diseases
The development of non-invasive measurement systems for the early diagnosis of diseases is always a crucial topic in biomedical applications. In the field of Nephrology, serum creatinine represents the main biomarker used in clinical practice, despite its low sensitivity and specificity. Moreover, invasive techniques, such as renal biopsy, are often required to assess and confirm renal damages, achieving precocious diagnosis and prognostic information. These issues are enormously amplified in pediatric kidney diseases. Renal patients are characterized by a persistent subclinical inflammatory and oxidative processes, which progressively worsen during the different stages of chronic kidney disease. In the end stage renal disease, uremic toxins gradually accumulate in several tissues and blood, with systemic damage. Nowadays, metabolic disorders (including diabetes and obesity) are among the most common systemic diseases in children and adolescents. In such a context, the development of non-invasive measurement systems for the assessment of metabolic disorders, especially in infants, would be an even more notable advance. This special session will be focused on such measurement systems and related applications such as the breath analysis, aimed to assess metabolic and nephrology diseases. Special attention will be devoted to the evaluation of biomarker research for renal pathologies, such as acute and chronic kidney disease, hemodialysis, peritoneal dialysis, and renal transplantation. The devices employed and applied to the clinical practice and to research, such as gas sensors, electrochemical and patch sensors, microwave sensors, and related read-out interfaces will be the main topic of the session. In particular, the proposal of novel non-invasive sensors (e.g., contactless, wireless) for the assessment of the individual's condition and their metrological characterization are welcome. Furthermore, papers reporting the development of smart sensing systems will be also welcome, such as the employment of machine learning in portable devices.
---

This Special Session includes, but is not limited to, the following topics: 
Electrochemical sensors
Gas sensors
Breath analysis
Patch sensors
Biomarkers metrological evaluation
Low invasive systems
RF and Microwave sensors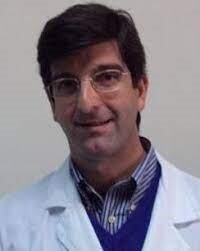 Prof. Dr. Roberto Chimenz
Dipartimento di Patologia Umana dell'adulto e dell'età evolutiva Gaetano Barresi, University of Messina, Italy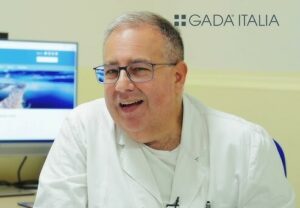 Internal Medicine Department; Nephrology and Dialysis Unit, Papardo Hospital , Italy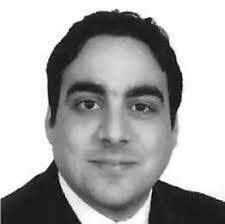 Internal Medicine Department; Nephrology and Dialysis Unit, Papardo Hospital , Italy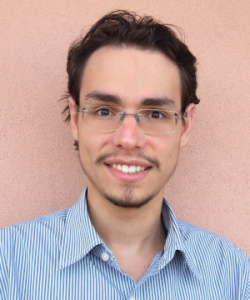 Dept. of Engineering University of Messina, Italy
SESSION 17: Machine learning applications in biomedical engineering
Artificial intelligence (AI) and machine learning (ML) are among the fastest developing areas in the recent years, resulting in a variety of applications, ranging from speech, text and image recognition and synthesis, classification and forecasting in different fields to the applications in robotics, unmanned vehicles, sensor networks, medicine, smart systems, etc. On the other side, there has been an increased growth of biomedical applications based on electronics and computer systems with the main aim to improve diagnostics, treatments, patient monitoring as well as medical aspects in the ambient assisted living systems. Many of the mentioned applications, especially those dealing with a big amount of data to be processed are being further enhanced with a support of ML based techniques. The aim of this special session is to bring together researchers working in the field of ML applications in biomedical engineering to disseminate and discuss the most recent results in this challenging area. 
---

This Special Session includes, but is not limited to, the following topics: 
Biomedical data and image processing by using machine learning
Machine learning in medical treatments
Machine learning in applications for health monitoring
Machine learning based modeling of biomedical electronic devices
Emerging applications of machine learning in biomedical engineering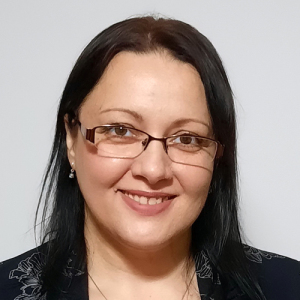 Faculty of Electronic Engineering, University of Niš, Serbia

Department of Engineering for Innovation, University of Salento, Lecce, Italy
SESSION 18: Sensor and Transducers for Biomedical Applications: progress in measurements methods and techniques
Biosensors are devices able to convert biological signals in measurable physiochemical signal combining the features of the sensitive element with the potentiality of suitable transducers. The use of biosensors is spreading more and more in many application fields, ranging from clinical analysis and diagnosis, drug discovery, medicine, food safety and environmental monitoring, just to mention a few. In order to meet the increasing request for cost-effective, easy-to-use, sensitive and reliable devices as well as for highly accurate measurement techniques, the joint effort of a multidisciplinary research involving engineers and scientists is crucial.
This special session aims to address advances in the development of sensors, sensor systems, measurement systems and techniques in biological sensing applications.
---

This Special Session includes, but is not limited to, the following topics: 
Sensors and transducer for biomedical applications
Sensing and transduction techniques
Biosensor signal acquisition and processing
Measurement techniques for molecular interaction assessment
Optical, resonant, thermal, piezoelectric, conductometric biosensors
Biological sensors data processing and feature extraction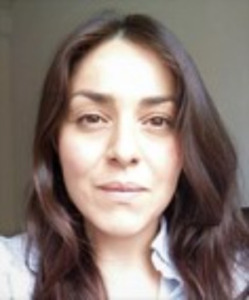 Department of Information Engineering and Science University of Siena, Italy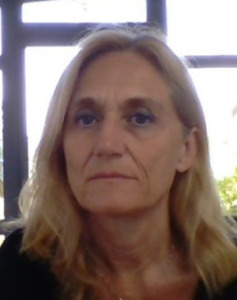 Department of Information Engineering and Science University of Siena, Italy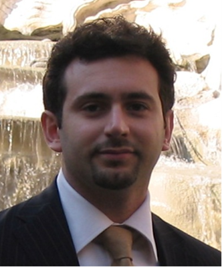 Department of Information Engineering and Science University of Siena, Italy